Replacing Missing Teeth – Lakewood, CO
Saying Goodbye
to Dental Gaps
Missing teeth can be devastating to oral health in a variety of ways. For example, any remaining teeth will start to shift and become harder to clean, meaning there could be even more tooth loss on the horizon. And that's not even mentioning obvious issues like not being able to chew your food properly or speak clearly! Dr. Carole Emanuel is ready to help you reclaim a full smile with carefully chosen custom options for replacing missing teeth in Lakewood, CO.
Why Choose Carole Emanuel, DDS for Replacing Missing Teeth?
Partnered with the Best Local Implant Experts
Beautiful, Natural-Looking Restorations
Personalized Care for Every Patient
Dental Bridges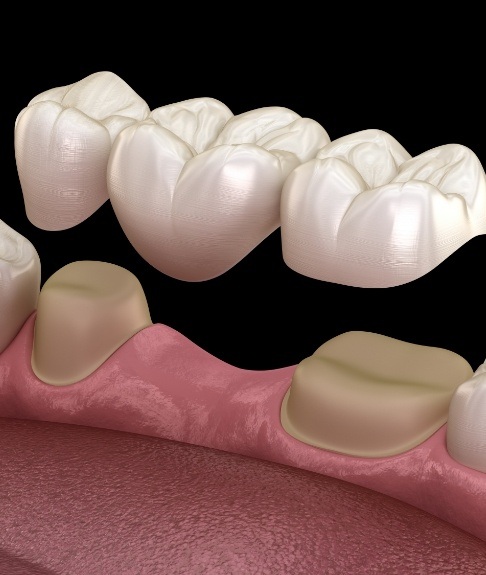 Dental bridges are used when a single tooth or multiple consecutive teeth are lost. The crowns at either end of the bridge will use your remaining teeth to stay anchored in place. The gaps will be filled in by prosthetic teeth called pontics. Traditional dental bridges are fixed in place, so there's no need to worry about them slipping or having to take them out to clean them; you can eat and speak with full function and confidence, and you can brush them the same way you would your natural teeth.
Dentures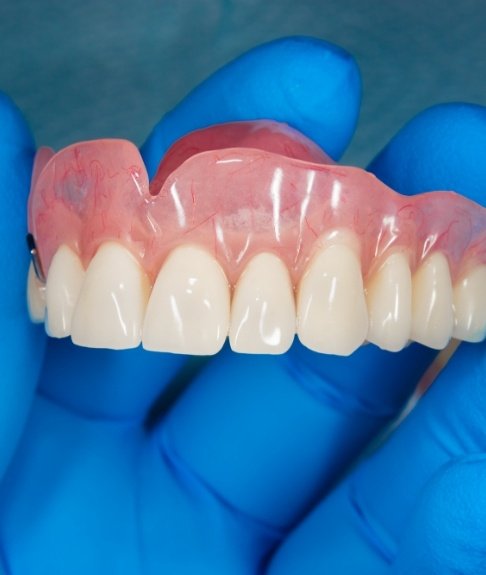 Dentures are perhaps the most famous form of tooth replacement, being the restoration of choice for people who are dealing with the loss of all or most of their teeth. Full dentures are used when an entire arch has been lost, but those who still have plenty of healthy teeth have the option of getting partial dentures instead. Both types of dentures are traditionally removable; it's highly recommended that you give your gums a break at night by taking out your prosthetic teeth and soaking them in a denture cleaning solution.
Dental Implants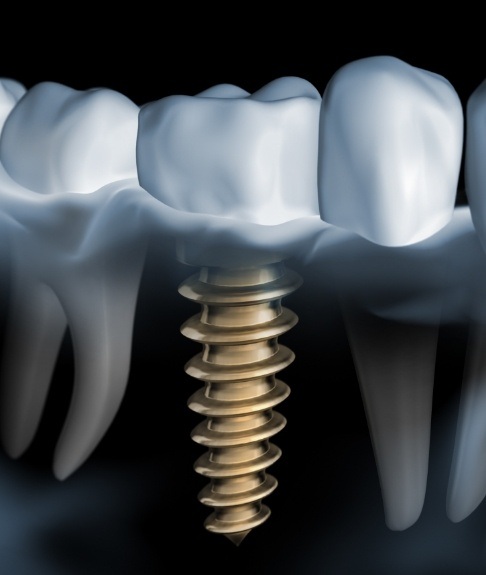 While dental bridges are attached to abutment teeth and dentures either rest on your gums or rely on metal attachments to stay in place, dental implants are inserted directly into the jawbone, mimicking the root structure of natural teeth. This makes it the only tooth replacement option capable of halting bone loss, and it also gives them better chewing strength and stability than other options. We can refer you to a local expert to have implants placed and then attach a crown, bridge, or denture to them once your mouth has healed.