Cosmetic Dentistry – Lakewood, CO
Unhappy with Your Smile?
We Can Transform It!
A great smile helps make a great first impression. Sadly, many people find that their ideal smiles are out of reach for a variety of reasons, be it discoloration that doesn't go away or a notably misshapen tooth. However, Dr. Carole Emanuel has worked with enough smiles over the years to know that a dazzling grin is never truly out of reach; if you schedule a cosmetic consultation with us, we can help you explore a variety of ways to bring out the beauty of your teeth with cosmetic dentistry in Lakewood, CO!
Why Choose Carole Emanuel, DDS for Cosmetic Dentistry?
Custom Shade Appointments with Local Lab
Biolase In-Office Laser Whitening
Fully Personalized Solutions for All Patients
Porcelain Veneers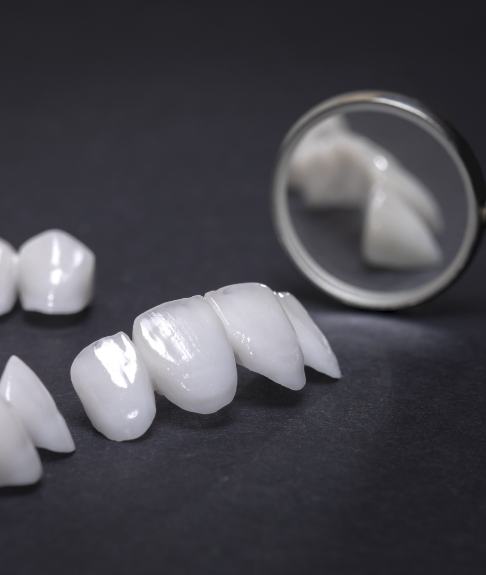 You don't always need to have multiple treatments performed to correct a variety of flaws in your smile. Veneers can be placed on the teeth to completely cover up any imperfections while looking like a natural part of your smile. Emax veneers and crowns are made out of porcelain that closely resembles the appearance and light-reflective properties of tooth enamel, making them a very natural-looking option. Dr. Carole has over 25 years of experience in creating beautiful smiles using veneers. Many times only a limited number of teeth need to be veneered to create a dramatic improvement in your smile. Dr. Carole will consult with you to give you conservative options for smile enhancement.
Custom Shade Appointments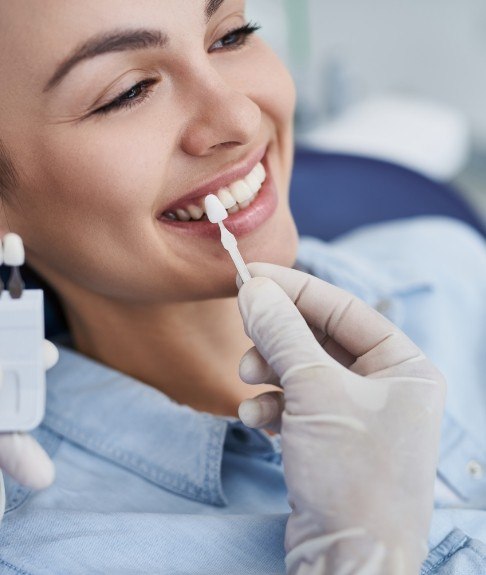 Our local private dental laboratory offers custom-shade appointments in order to create porcelain restorations that have been fully personalized according to your smile's natural appearance. Two skilled technicians who take the utmost pride in creating high quality restorations will take in every dental about your smile in order to create veneers that blend right in with your natural dentition. Don't worry about having to drive across town; the laboratory is conveniently located just 5 minutes away from our dental office.
Metal-Free Dental Crowns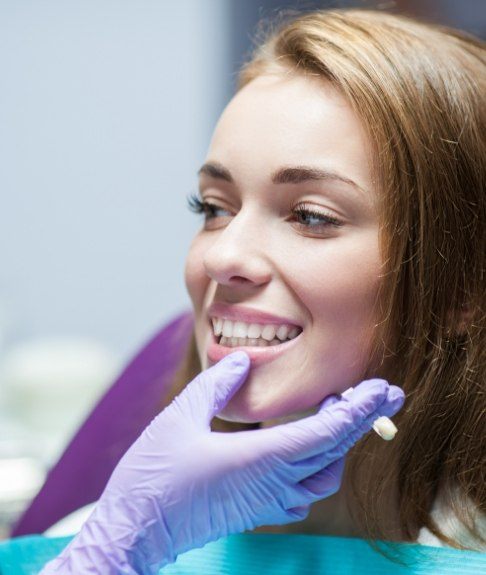 Metal crowns are durable and perform their function well, but it's hard to deny that they stick out like a sore thumb next to your other teeth. Thankfully, you don't have to choose between a natural looking crown and a functional one. Thanks to our natural-looking zirconia crowns, you can get the best of both worlds. In most cases, a person who meets you for the first time may not even realize that you have a crown at all thanks to the way that custom shaded Zirconia matches natural teeth.
Cosmetic Dental Bonding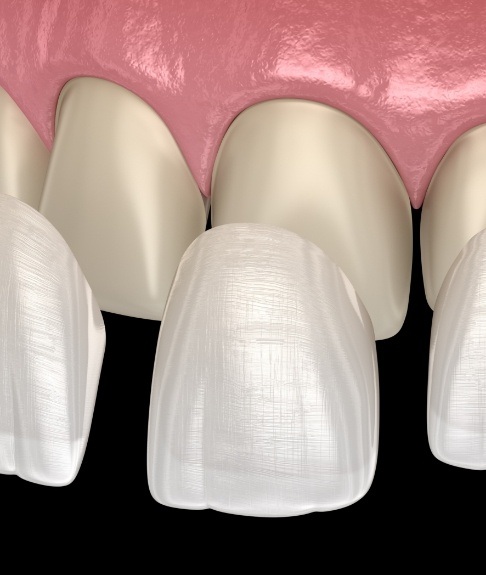 It takes at least two appointments to place a veneer or a metal-free crown, but if you only have minor corrections to make, then cosmetic bonding can offer a faster solution. The procedure takes less than an hour as we apply a small amount of composite resin to your teeth, molding it so that it covers minor cracks, small stains, and other small imperfections that can nevertheless draw the eye and lower your confidence in your appearance. Our dental office uses restorations made out of Kuraray Clearfil Majesty composite, which comes in 12 different shades; after carefully color-matching your tooth, we'll pick the shade that blends right in with the rest of your smile.
Teeth Whitening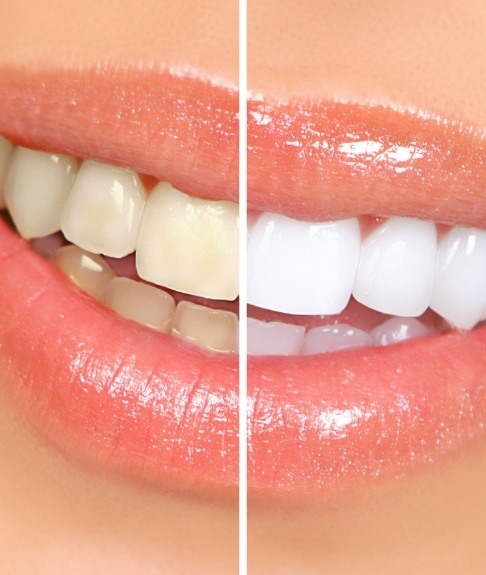 The whitening products you find at the store can't get rid of intrinsic stains that hide below your enamel. If you want to get at the root of such discoloration, you'll need a professional whitening treatment, which at our dental office comes in the form of Opalescence Boost. This professional whitening technique can be performed in our dental office in less than an hour, but we can give you an at-home whitening kit if that's what you would prefer.
Smile Makeovers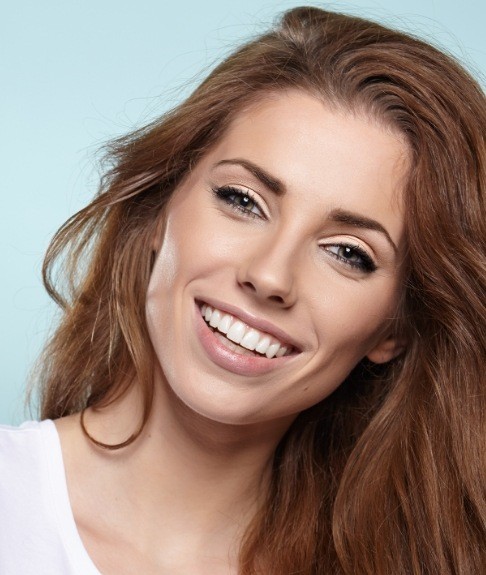 A smile makeover involves improving the appearance of your smile through any combination of cosmetic dentistry procedures. Some patients may benefit from a combination of veneers and metal-free crowns while others may get better results from teeth whitening followed by cosmetic bonding. Your smile makeover plan will be tailored according to your needs and preferences, and we'll make sure you understand what will happen during the process before we start scheduling the necessary appointments for you.
Understanding the Cost of Cosmetic Dentistry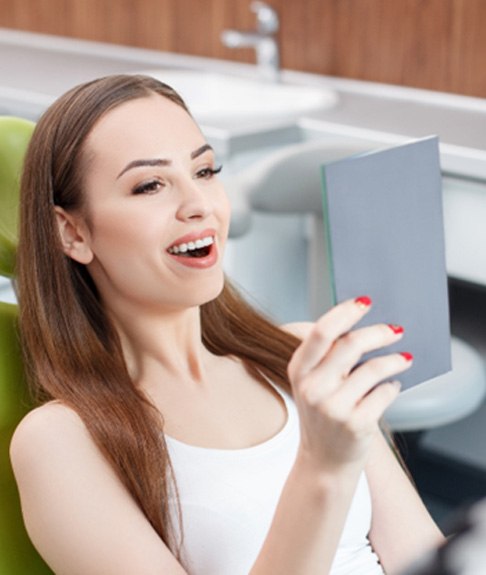 Figuring out the amount you'll need to pay for cosmetic dentistry can be tricky. This is due to the fact that there are quite a few treatments to choose from, meaning the cost will be different depending on what you're trying to achieve. Fortunately, if you ever find that there's something you don't understand when it comes to the price of improving the beauty of your smile, you can always speak to one of our team members.
Which Cosmetic Dental Service Is Right for Me?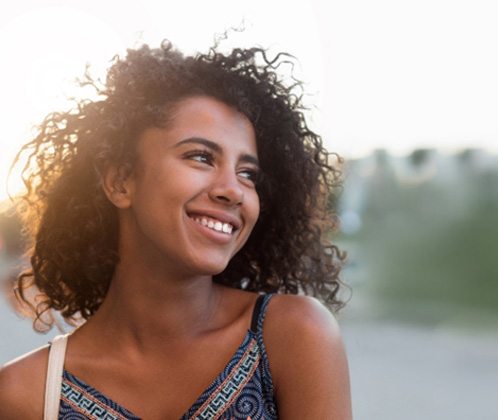 Were you thinking of having teeth whitening done to get rid of dental stains, or are there a few chips or cracks that call for bonding or veneers? We can only estimate the cost of your treatment once we know what kind of cosmetic procedure(s) you'll be getting.
Veneers: The amount you pay for veneers depends on how many need to be placed. The cost for veneers tends to be on the higher end, but they're more permanent than other forms of cosmetic dentistry.
Bonding: Bonding is cheaper than veneers and is a viable choice for improving different aspects of a tooth's appearance. It's often a good option for making minor corrections to your smile.
Teeth Whitening: In comparison to other cosmetic treatments, teeth whitening is generally considered affordable. It can be an excellent choice if the only improvements you want to make are related to the color of your enamel.
Smile Makeovers: Since smile makeovers can include any combination of cosmetic procedures, the cost of the process tends to vary. While a smile makeover will naturally cost more than a single cosmetic treatment, it will also let you address all of the imperfections that have been bothering you whenever you take a look at your smile.
Why Cosmetic Dentistry is Worth Paying For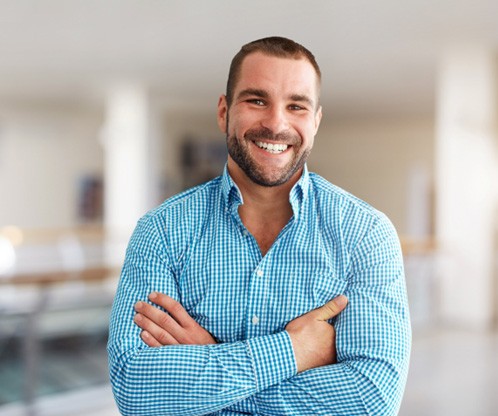 Are you wondering whether it's worth paying money for treatments that only affect the aesthetic of your smile? It's important to remember that a dazzling grin can have a very real influence on different aspects of your life. Flawless teeth can improve your confidence, and you may feel like smiling more often, which makes it easier for others to approach you. Also, a beautiful smile helps strengthen the initial impression you give at job interviews or first dates.
How to Make Cosmetic Dentistry Affordable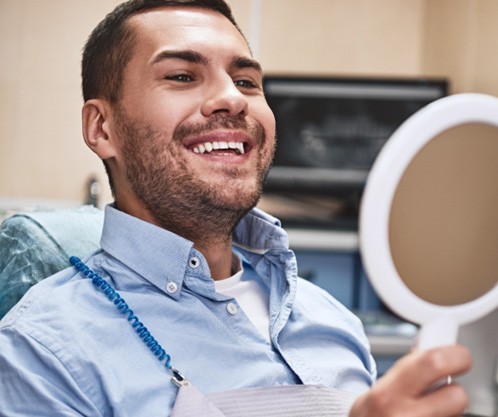 More likely than not, your dental insurance probably doesn't include coverage for cosmetic dentistry since it only affects the appearance of your smile. Fortunately, you can still apply for CareCredit financing. Under normal circumstances, you would need to pay the costs associated with a given cosmetic service all at once; with financing, you can instead break it up into monthly installments. This makes it easier to find room in your budget for all kinds of treatments, including the more costly ones.