Dental Bridges – Lakewood, CO
Bridging the Gaps Between Your Pearly Whites
Are you struggling with missing one or several teeth in a row? If so, then you know how tooth loss can negatively impact your oral health and quality of life. Missing pearly whites can make everyday tasks difficult, such as eating comfortably, talking clearly, and smiling confidently. Fortunately, Dr. Carole Emanuel can effectively close gaps between your teeth with dental bridges. These sturdy restorations can rebuild your bite and smile, allowing you fully enjoy your pearly whites again for many years to come. Keep reading or give us a call today if you wish to renew your grin with a dental bridge in Lakewood!
Why Choose Carole Emanuel, DDS for Dental Bridges?
Durable, Lifelike & Long-Lasting Restorations
Completely Customized Treatment For Each Patient
Accepts Dental Insurance & Offers Alternative Financing
What Is a Dental Bridge?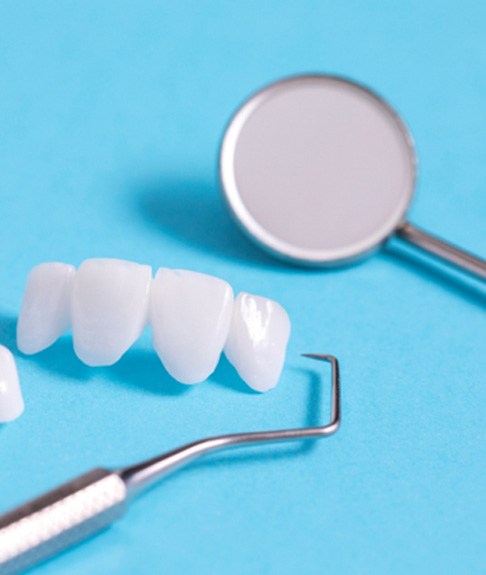 A dental bridge is a type of restoration that can replace one or more consecutively teeth that are missing completely. It typically consists of replacement teeth that are connected to two crowns that are designed to be fitted to the healthy teeth on either side of the gap. Your dental bridge will usually be made out of porcelain-fused-to-metal, providing a durable and natural-looking solution that will blend flawlessly with the rest of your smile. With proper care, your restoration should last you 10 years or more before needing to be replaced.
Types of Dental Bridges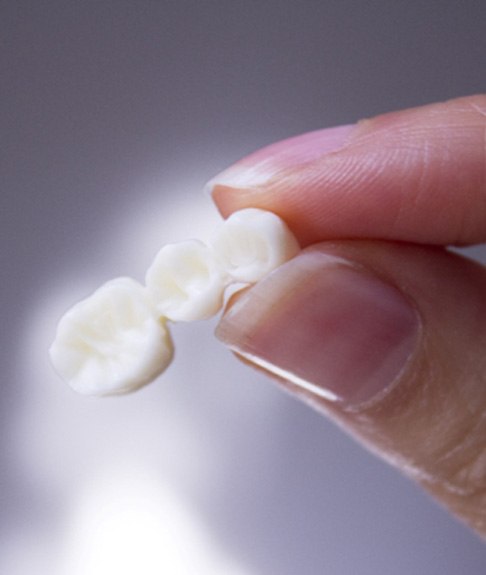 Dr. Emanuel is happy to provide two kinds of dental bridges: traditional and implant-supported ones. Here's what you can expect from each tooth-replacement solution:
Traditional Dental Bridge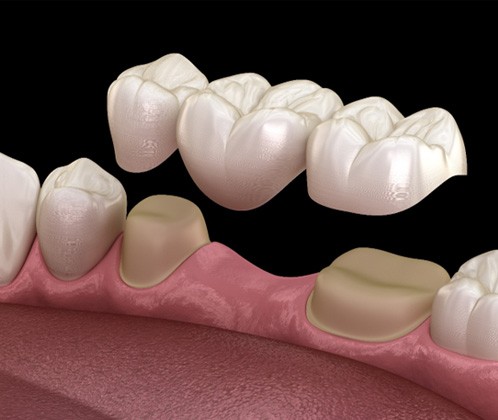 If you're missing one or several teeth in a row, a traditional dental bridge can successfully fill the gaps in your smile. To do this, Dr. Emanuel will need to remove a tiny portion of your enamel to make room for the crowns that will be fitted on top of the healthy adjacent teeth. After preparing the abutment teeth, your restoration will be cemented in place so that it remains in your mouth for many years to come.
Implant Bridge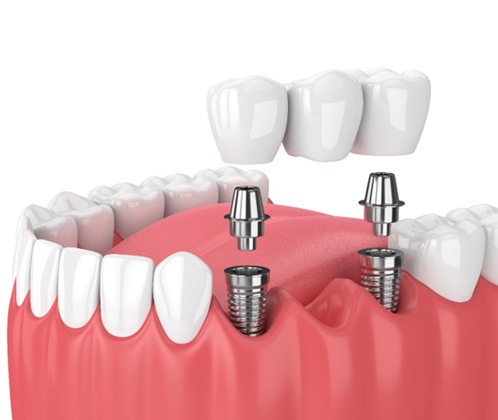 Unlike traditional dental bridges which rely on healthy remaining pearly whites for support, an implant bridge will be directly anchored to titanium posts embedded into your jawbone. Due to this level of stability, your restoration will have a much longer lifespan, feel more natural, and return more of your biting power in the long run. You'll be able to fully enjoy all your favorite meals without any dietary restrictions.
The Benefits of Getting a Dental Bridge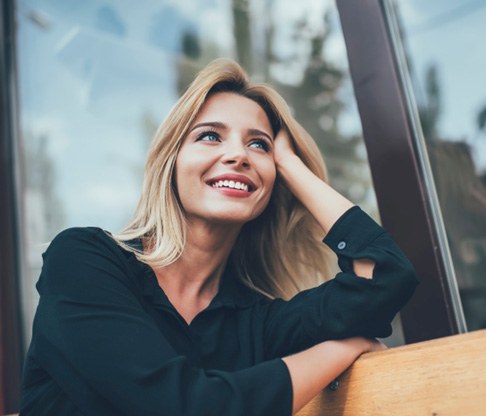 With a dental bridge, you'll be able to enjoy the following advantages to your oral health:
A completely personalized treatment plan
Improved natural biting force
Prevents misalignment issues due to dental drifting
A durable and natural-looking restoration
Can last 10 years or more with the right care (or several decades with implant bridges)